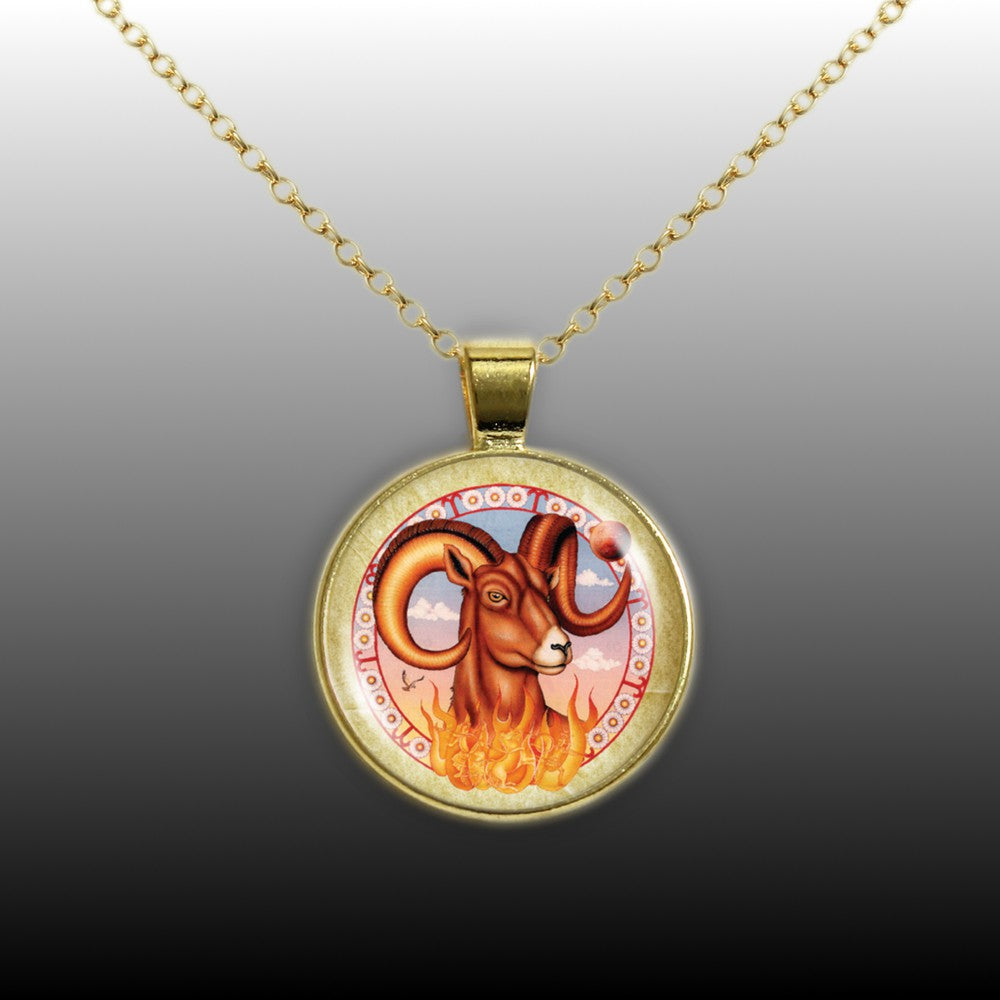 Aries the Ram Astrological Sign in the Zodiac Illustration 1" Pendant Necklace in Gold Tone
Aries the ram artwork print pendant depicts the ram surrounded by the symbols for Aries. The artwork is sealed and displayed under domed glass.

This pendant is one inch round in diameter (not including bail) and is gold plated. While the pendant is water resistant, it is not waterproof. It should not be worn during bathing, showering and swimming. This piece is signed by Autumn's Glory.

Aries is a constellation in the zodiac, and its name means "ram". In astrology Aries is the first sign in the zodiac and occurs between March 21st and April 21st. It is one of the 48 constellations described by the 2nd century astronomer Ptolemy, and remains one of the 88 modern constellations. Several meteor showers appear to radiate from Aries, including the Daytime Arietids and the Epsilon Arietids.

Necklace Types
* 18", 20", 22" or 24" cable chain (gold finished brass) with lobster claw clasp & 1" extender chain
* 15" neckwire choker (gold plated brass) with lobster claw clasp & 1" extender chain

Introduced in our 2016 Collection.

The pendant is available in silver tone in a separate listing.