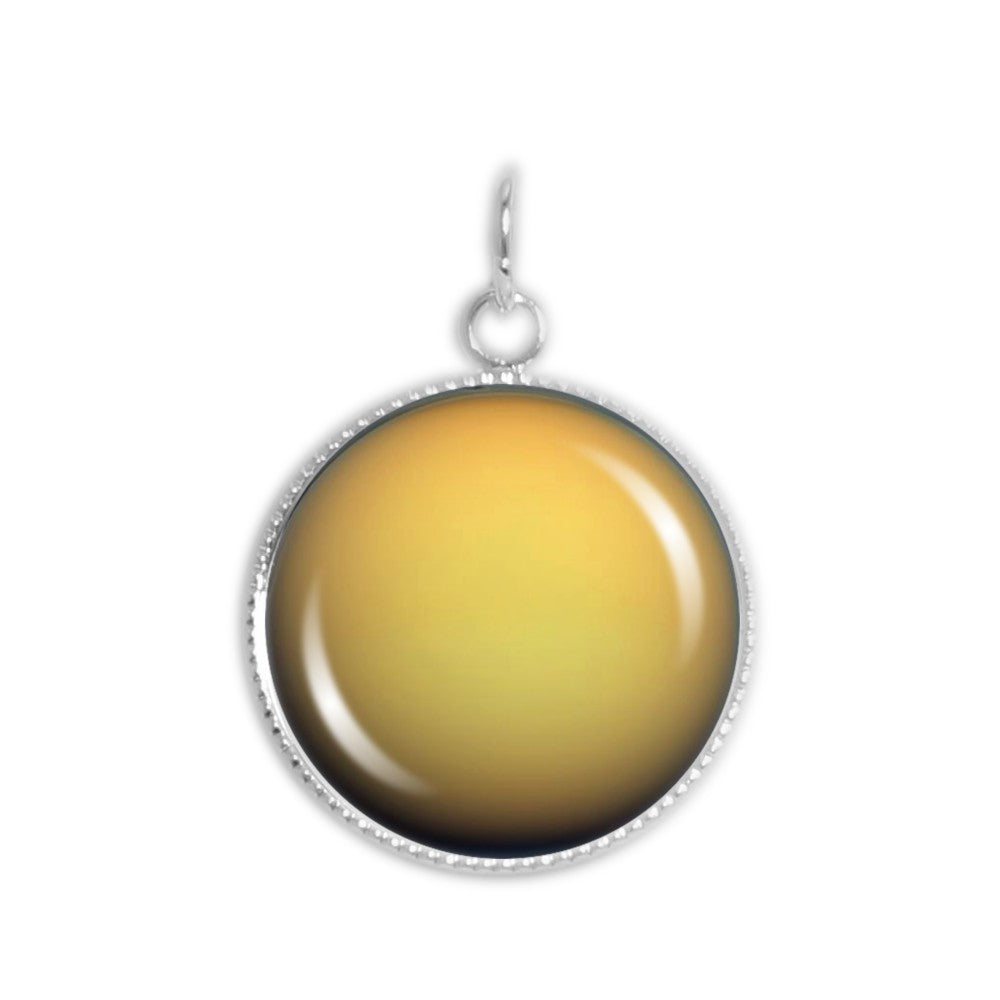 Citrus Orange Titan Moon of Planet Saturn Solar System 3/4" Charm for Petite Pendant or Bracelet in Silver Tone or Gold Tone
Titan artwork print charm depicts the moon of planet Saturn with a citrus orange color, Titan. The artwork is sealed and displayed under domed glass.

The charm is silver (or gold) plated brass, round and is approximately 3/4 inches (19mm) in diameter. The jump ring is silver (or gold) plated brass and is approximately 6mm in diameter. While the charm is water resistant, it is not waterproof. It should not be worn during bathing, showering and swimming.

Titan is the largest moon of Saturn. The moon is primarily composed of water ice & rocky material and is shrouded in a thick citrus orange organonitrogen haze. Titan is named after the Titans, the second order of divine beings, descending from the primordial deities and preceding the Olympian deities in Greek mythology.

Image credit: NASA/JPL-Caltech/Space Science Institute

Introduced in our 2015 Collection.

The charm is available in either silver tone or gold tone.