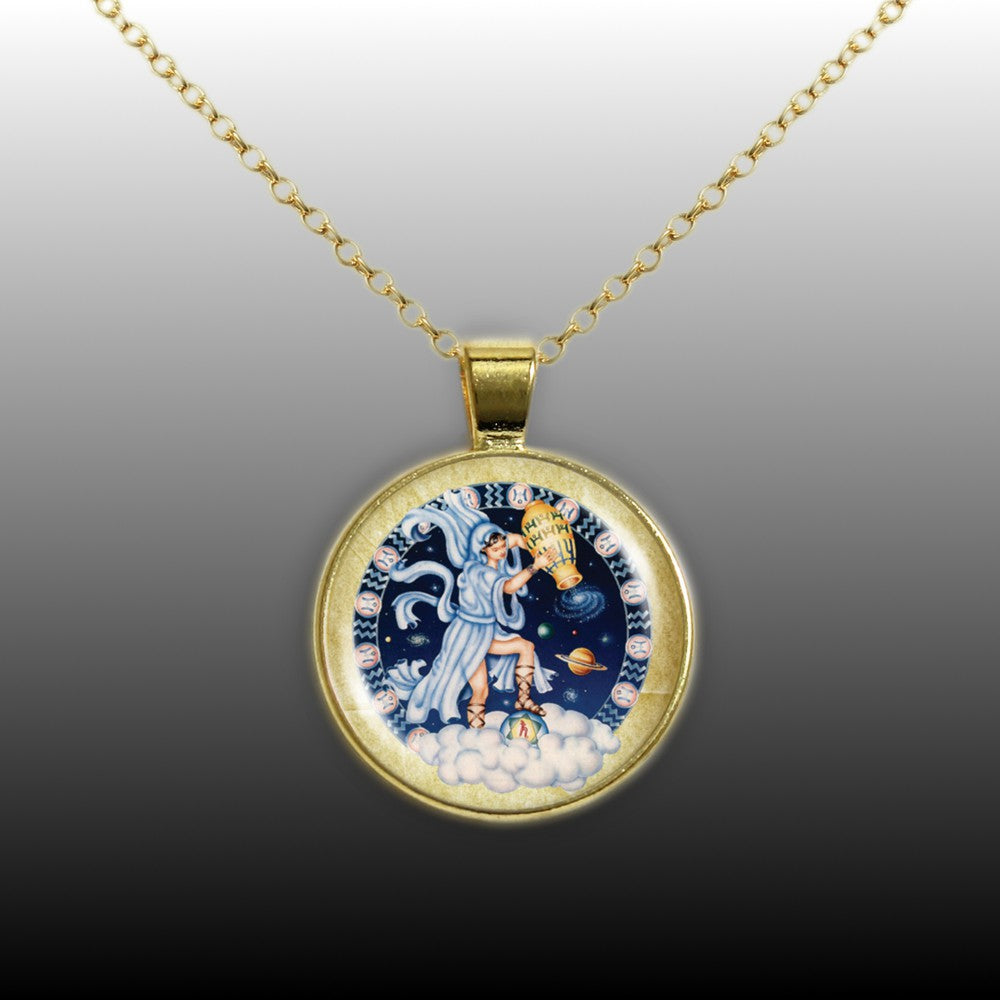 Aquarius the Water Bearer Astrological Sign in the Zodiac Illustration 1" Pendant Necklace in Gold Tone
Aquarius the water bearer artwork print pendant depicts the water bearer surrounded by the symbols for Aquarius with the planet Saturn in the foreground and Uranus in the distance. The artwork is sealed and displayed under domed glass.

This pendant is one inch round in diameter (not including bail) and is gold plated. While the pendant is water resistant, it is not waterproof. It should not be worn during bathing, showering and swimming. This piece is signed by Autumn's Glory.

Aquarius is a constellation in the zodiac, and its name means "water carrier". In astrology Aquarius is the eleventh sign in the zodiac and occurs between January 20 and February 18. It is found in a region often called the Sea due to its profusion of constellations with watery associations such as Cetus the whale, Pisces the fish, and Eridanus the river.

Necklace Types
* 18", 20", 22" or 24" cable chain (gold finished brass) with lobster claw clasp & 1" extender chain
* 15" neckwire choker (gold plated brass) with lobster claw clasp & 1" extender chain

Introduced in our 2016 Collection.

The pendant is available in silver tone in a separate listing.