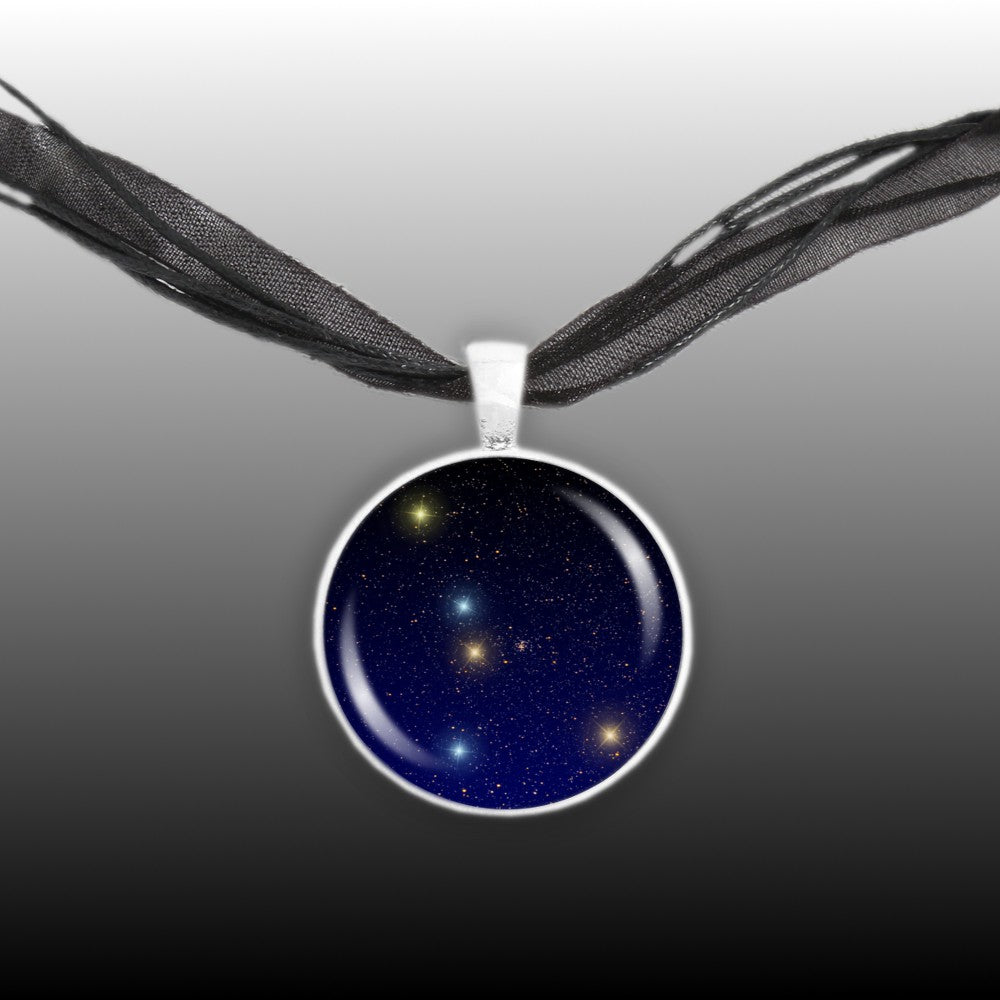 Cancer Constellation Illustration 1" Pendant Necklace in Silver Tone
Usually ships within 4 to 5 business days.
The Cancer constellation pendant depicts the constellation Cancer. The brightness of each star within the constellation is reflected in the size of the star's representation in the illustration, and the star glows with the shown color. Cooler stars appear reddish orange, and hotter stars are blue. Yellow and white stars are in between.

Cancer is a constellation in the zodiac, and its name means "crab". In astrology Cancer is the fourth sign in the zodiac and occurs between June 21st and July 21st. The constellation contains two stars with known planets, including 55 Cancri, which has five: one super-earth and four gas giants, one of which is in the habitable zone and as such has expected temperatures similar to Earth.

This pendant is one inch round in diameter (not including bail) and is silver plated. While the pendant is water resistant, it is not waterproof. It should not be worn during bathing, showering and swimming. This piece is signed by Autumn's Glory.

Necklace Types
* 18" black ribbon with silver tone lobster claw clasp
* 16", 18", 20", 22" or 24" cable chain (silver finished brass) with lobster claw clasp & 1" extender chain
* 15" neckwire choker (silver plated brass) with lobster claw clasp & 1" extender chain

Introduced in our 2015 Collection.