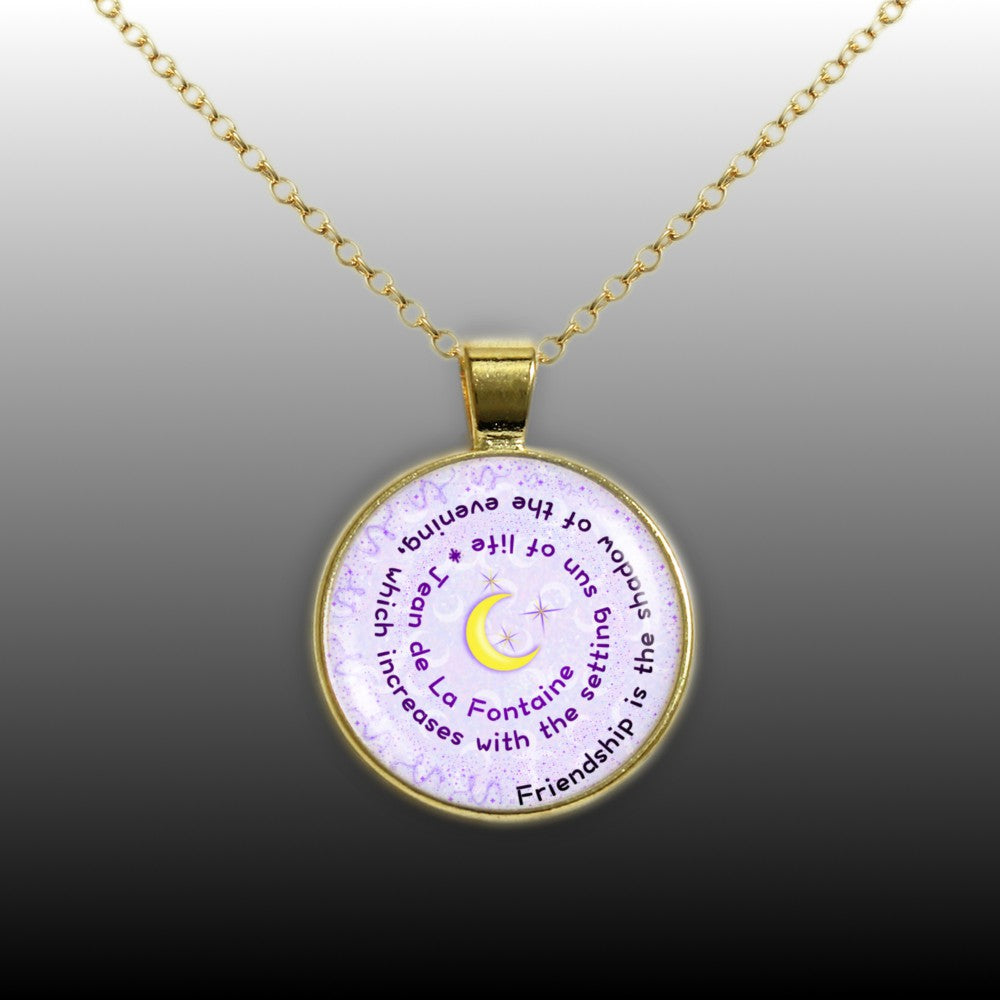 Friendship Is the Shadow of the Evening, Which ... Fontaine Quote 1" Pendant Necklace in Gold Tone
Moon swirl featuring a saying from the French fabulist & poet Jean de La Fontaine artwork print pendant depicts the quote, "Friendship is the shadow of the evening, which increases with the setting sun of life". The quote spirals into a yellow moon with purple stars at the center, and purple pixie dust swirls among the words. The colors of the text gradually changes from black to purple depending on the proximity to the moon. The artwork is sealed and displayed under domed glass.

This pendant is one inch round in diameter (not including bail) and is gold plated. While the pendant is water resistant, it is not waterproof. It should not be worn during bathing, showering and swimming. This piece is signed by Autumn's Glory.

Necklace Types
* 18", 20", 22" or 24" cable chain (gold finished brass) with lobster claw clasp & 1" extender chain
* 15" neckwire choker (gold plated brass) with lobster claw clasp & 1" extender chain

Introduced in our 2015 Collection.

The pendant is available in silver tone in a separate listing.