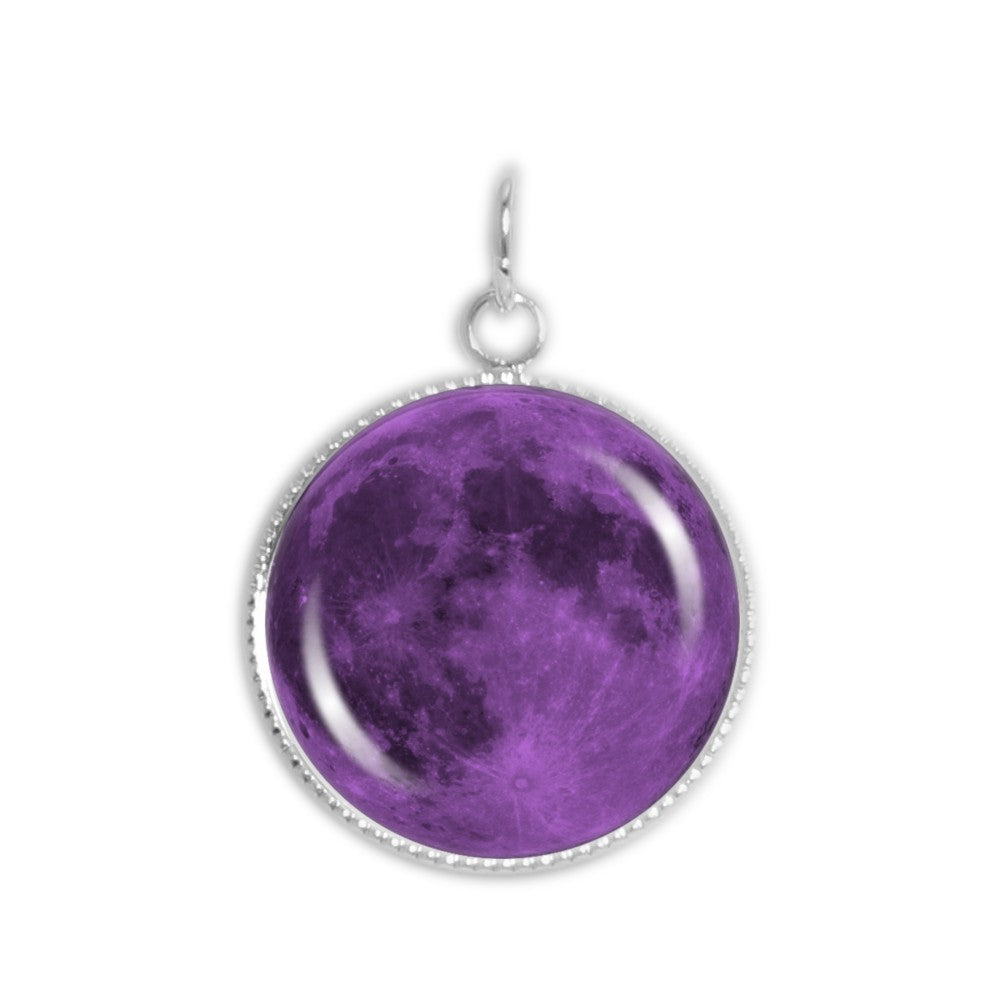 The Purple Moon of Earth Solar System 3/4" Charm for Petite Pendant or Bracelet in Silver Tone or Gold Tone
The purple Moon of Earth artwork print charm depicts the Moon as deep purple in color. The artwork is sealed and displayed under domed glass.

The charm is silver (or gold) plated brass, round and is approximately 3/4 inches (19mm) in diameter. The jump ring is silver (or gold) plated brass and is approximately 6mm in diameter. While the charm is water resistant, it is not waterproof. It should not be worn during bathing, showering and swimming.

The Moon is the only natural satellite of Earth. It is never really purple in color, but may appear to have a purplish tinge due to atmospheric conditions. The Moon always shows the same face to Earth. The dark areas are volcanic maria from ancient volcanic eruptions. Also visible are the prominent impact craters. It is the brightest body in the sky, other than the Sun.

Introduced in our 2014 Collection.

The charm is available in either silver tone or gold tone.